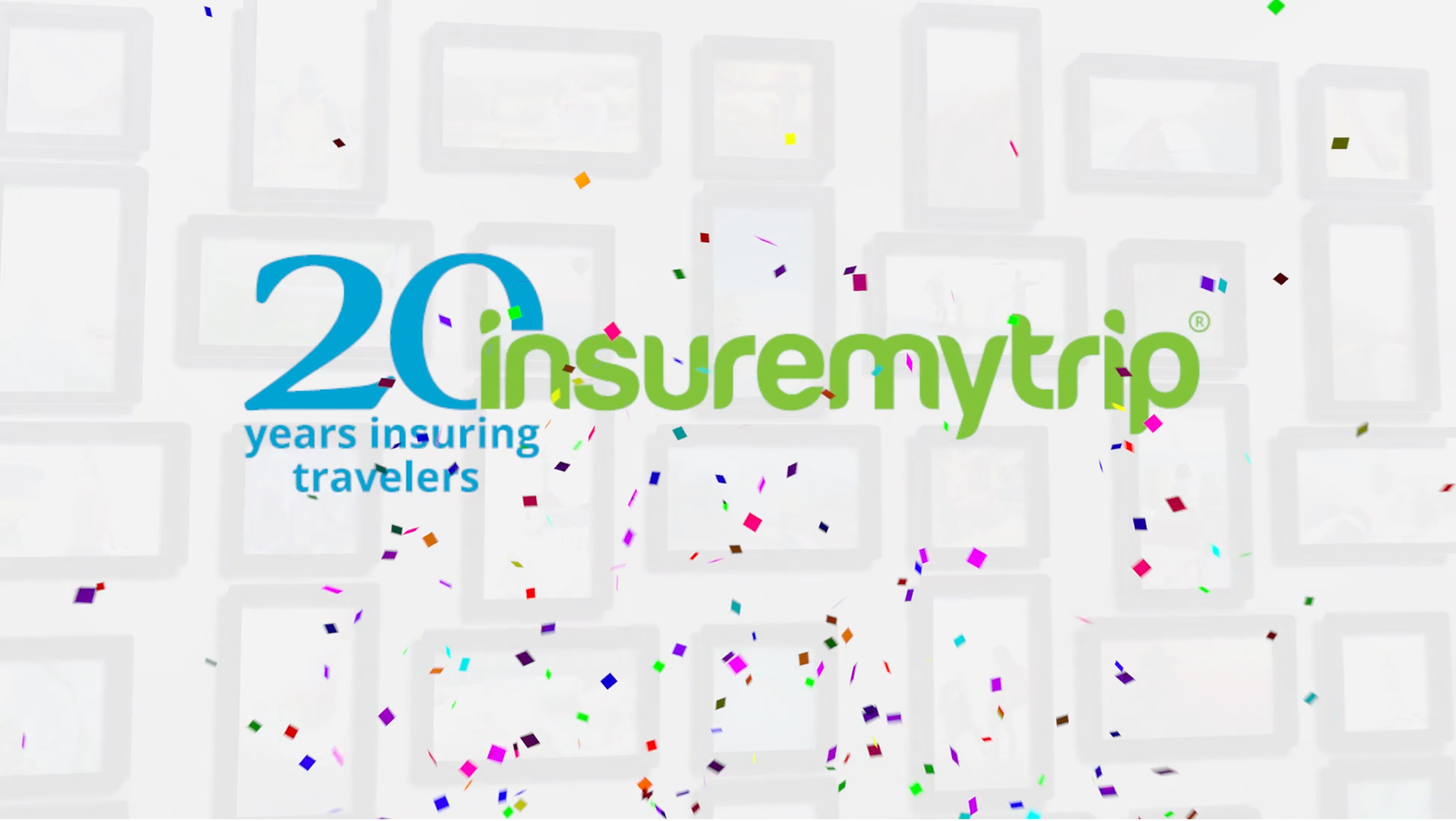 Project

//
InsureMyTrip celebrates its 20th Anniversary! Let's create a celebration campaign. Launched July 1st, 2020, to be active through July 1st, 2021.
Notable Roadblocks //
This launch was due to occur on January 1st, 2020, which got pushed to April 2020 due to the announcement of an acquisition. The April 2020 launch also was pushed due to the sudden surge of Coronavirus cases. In both events, it felt inappropriate to launch a celebratory campaign in the midst of so much uncertainty. 
​​​​​​​
Full Funnel -
Logo Design
20th Anniversary Logotype // 
Designed for use on the website, press releases, social campaigns, emails, etc. as a constant reminder that InsureMyTrip has been traveling with you for a long time- a sentiment which carries through the full project- and is the opening statement of the branded video. 
After beginning the design, it was determined that the InsureMyTrip developers did not have the bandwidth to redesign the site navigation, and were unable to place a floating banner on the page-
limiting the design to a slender, horizontal bar.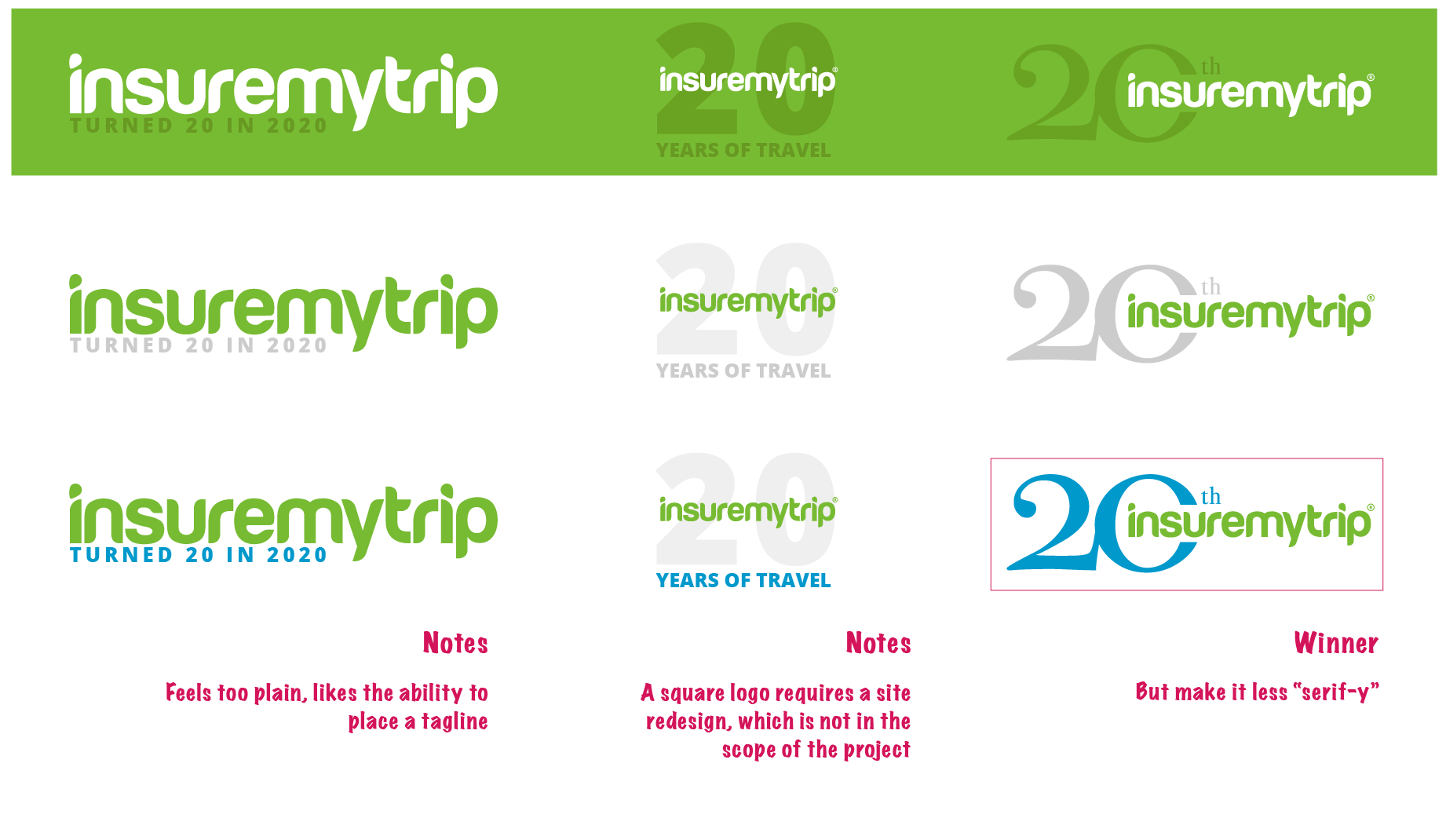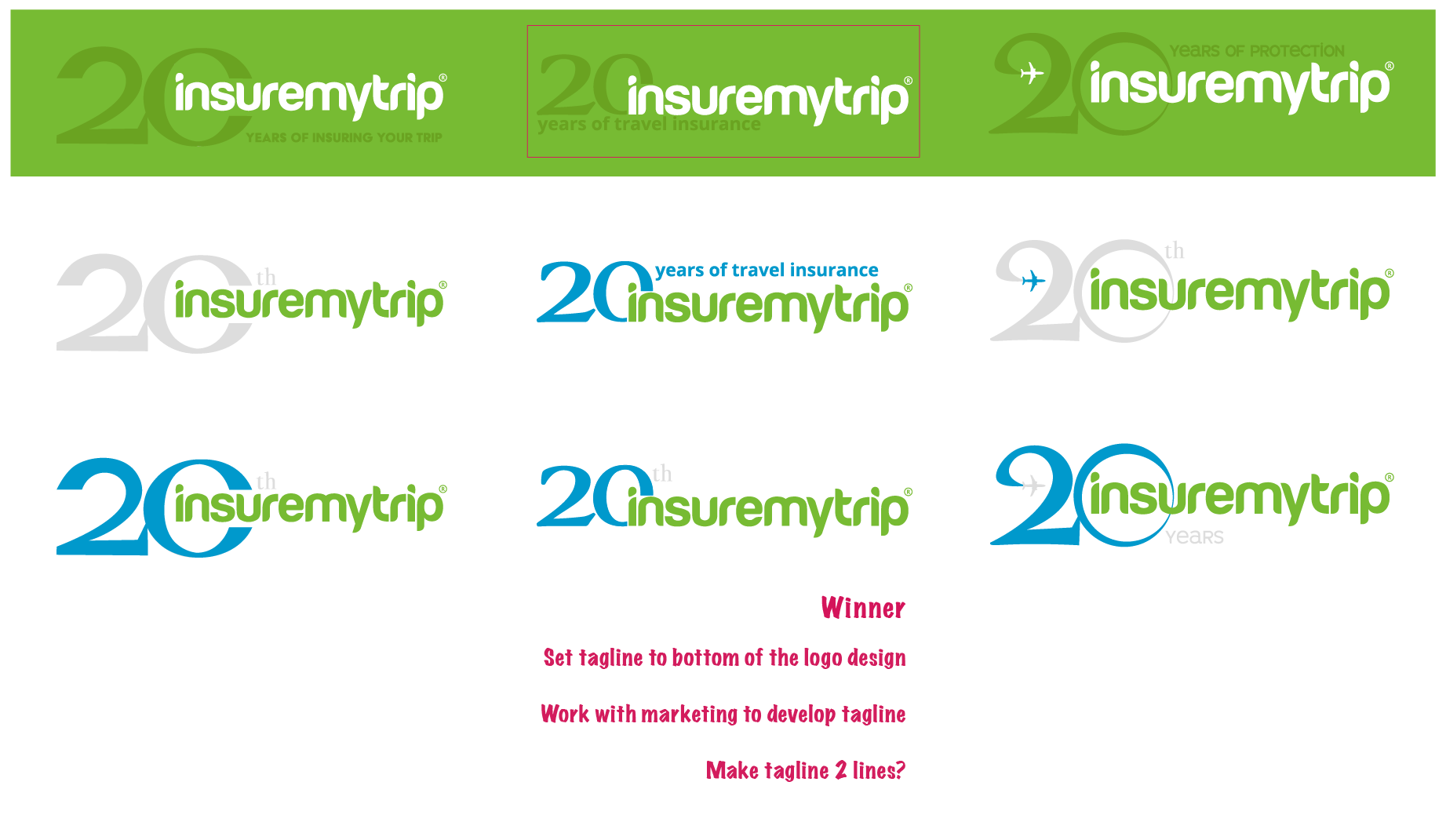 Top of Funnel -
Social Media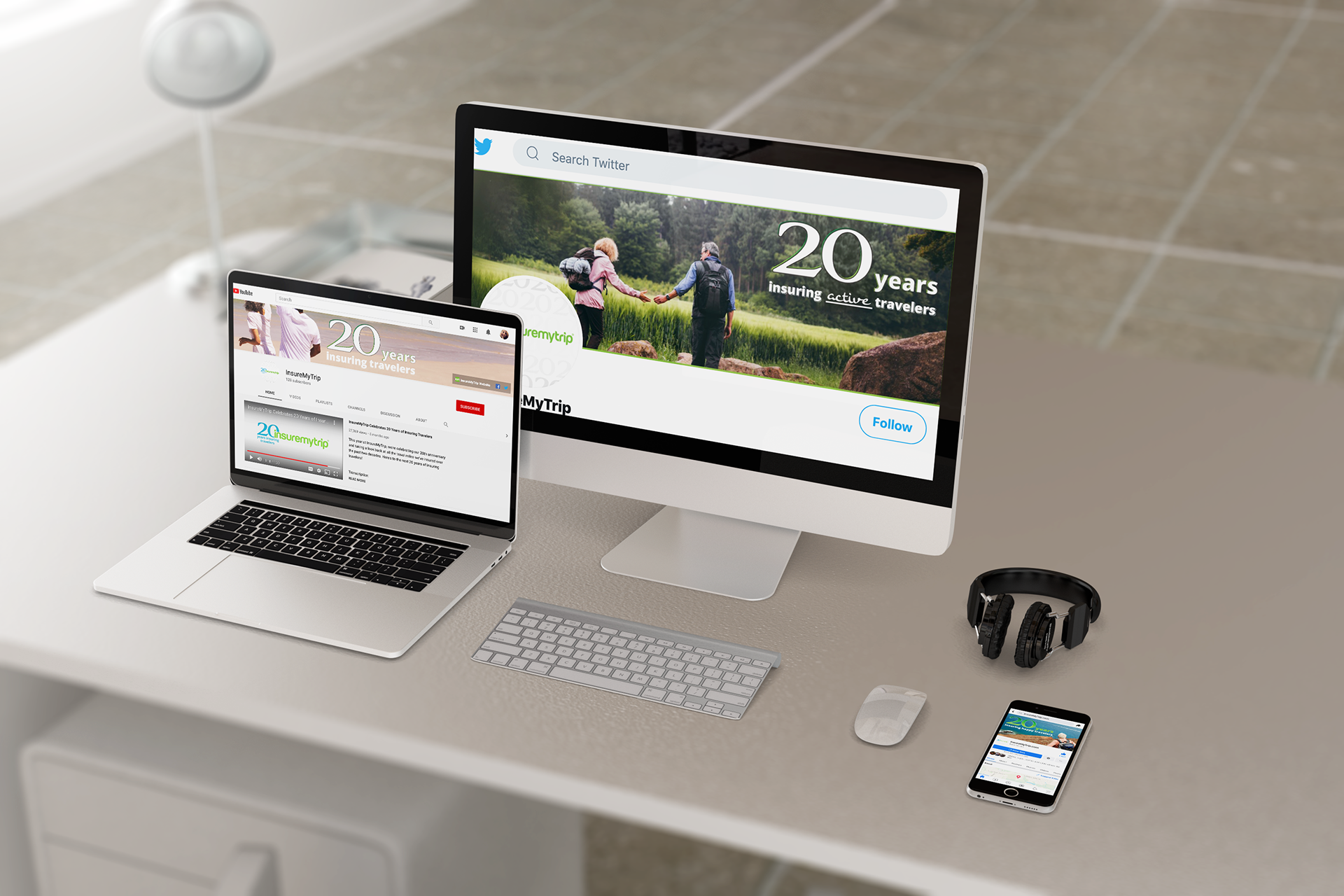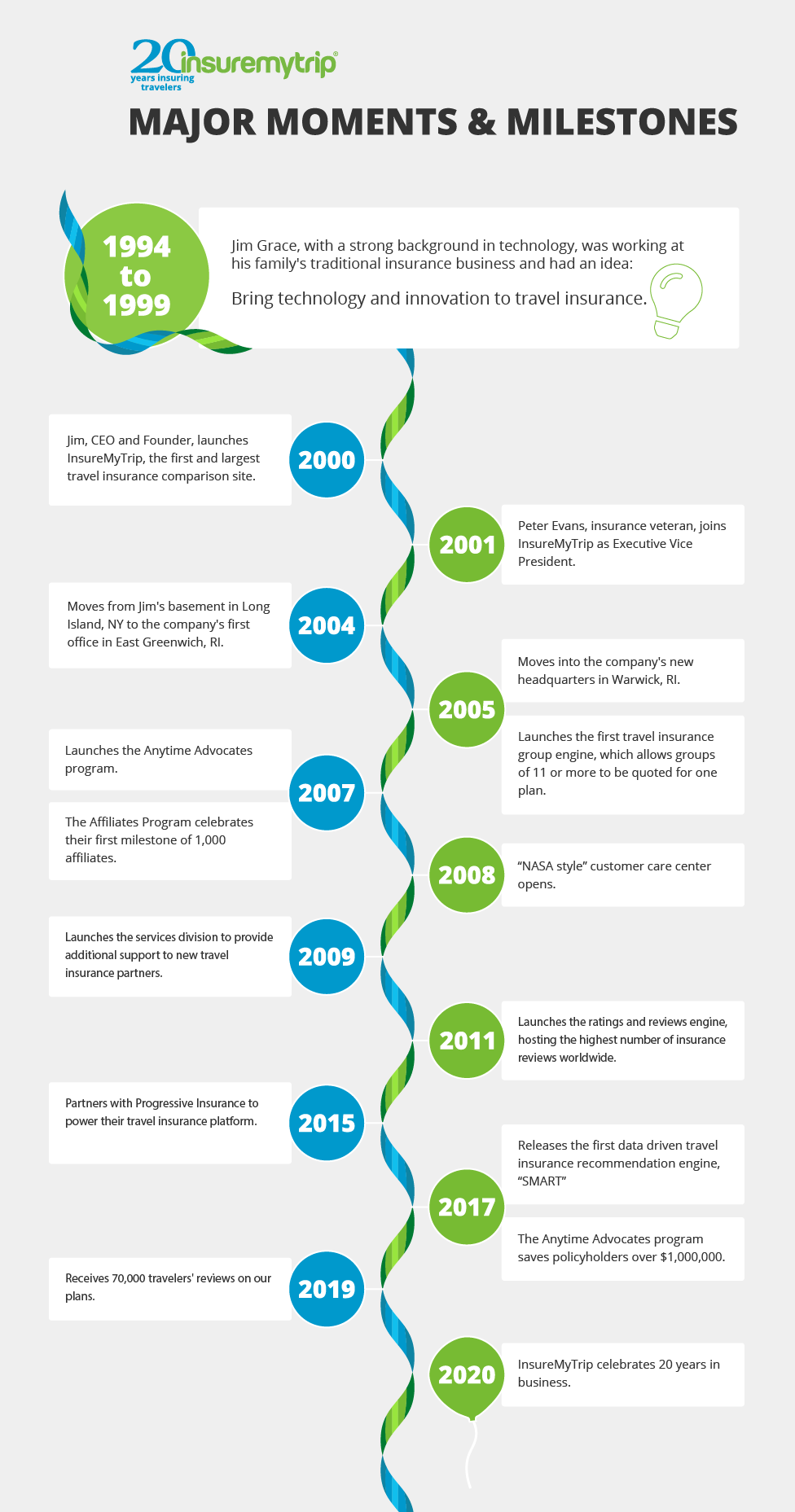 Anniversary Themed Social Suite // 
Full social campaign mirrors the logo with both the font face & statement "20 years insuring ____ travelers." This can be changed to an infinite number of adjectives, and is relative to the target demographic. Alternatively, the slogan can be shortened to "20 years insuring travelers" to address a general audience.
Instead of spending unnecessary funds on paid ads, we opted for boosted posts of the InsureMyTrip Timeline 
and the Anniversary Video
(below)
. 
Mid. Funnel -
YouTube Video
20th Anniversary Video // 
Original concept was to illustrate how each traveler is on a different journey, with different travel styles, but how at the end of the day, no matter how you travel, everyone is an explorer at heart, and we've been happy to accompany you on your various adventures. Unfortunately, we were unable to film due to COVID-19. 
Fortunately, we were able to take parts of that same concept and rework them into a video utilizing only what was on hand. Hand animation, stock video, Slack meetings, and a voiceover recorded from my apartment all came together to acknowledge our appreciation of our customers & remind them that InsureMyTrip has not only been with travelers, but that they will continue to do so.
Script, Video, Voiceover & Editing:
Brittany Janea
Script Refinement:
 Ronni Kenoian & Amanda Basse
Bottom Funnel -
InsureMyTrip Homepage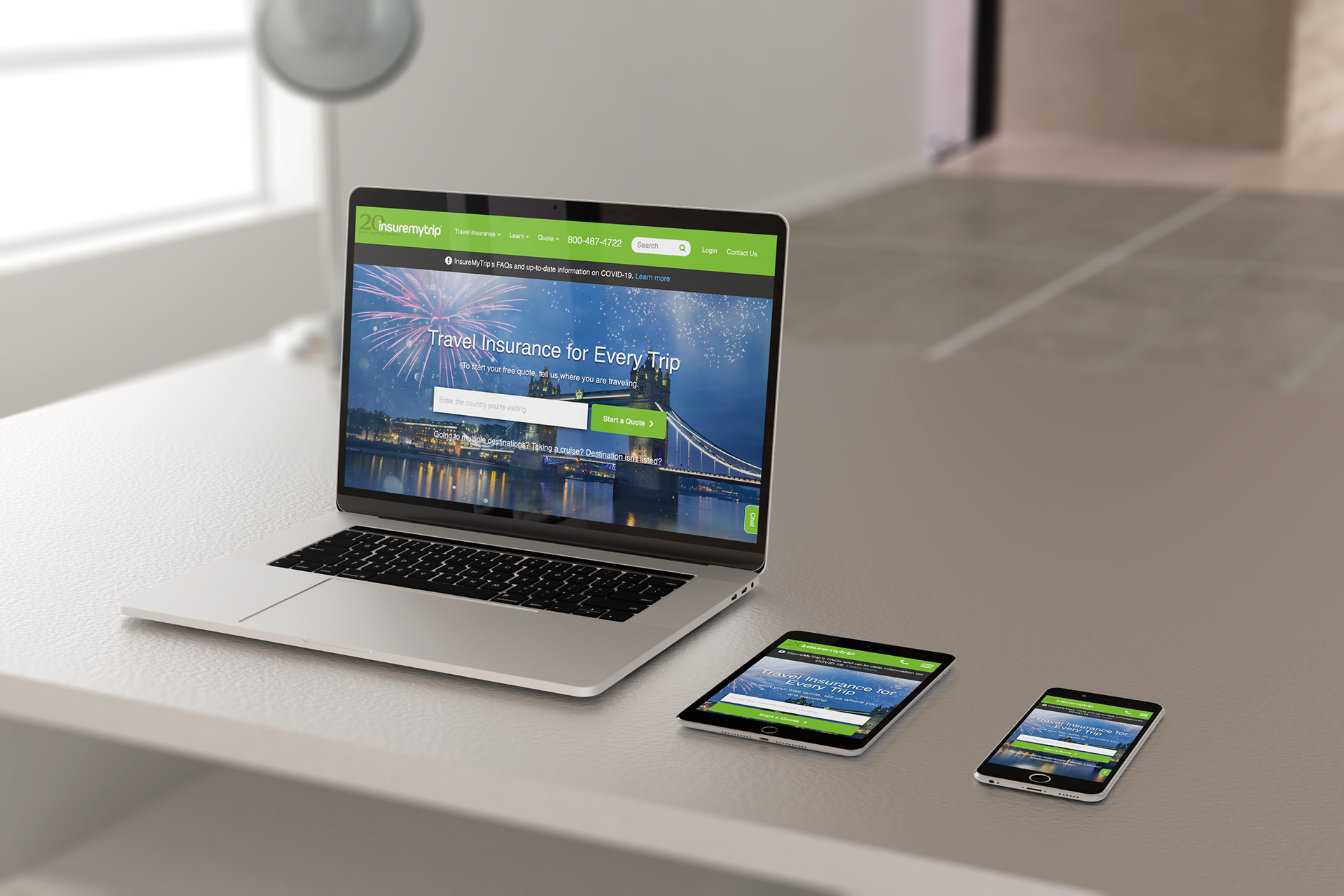 20th Anniversary Homepage // 
Updated to include the 20th Anniversary Logo. 
Original homepage featured a full screen background image. Updated to pull copy above the fold so that the user sees a hint 20th anniversary messaging. Within this content section, you'll find the 20th Anniversary video, press links, and more.  Fully responsive. 
​​​​​​​
Homepage Update, Logo, & Video:
Brittany Janea
Background Image Selection:
 Ronni Kenoian, Cheryl Golden & Alyson Desmarias
Internal -
Employee Appreciation Swag Bags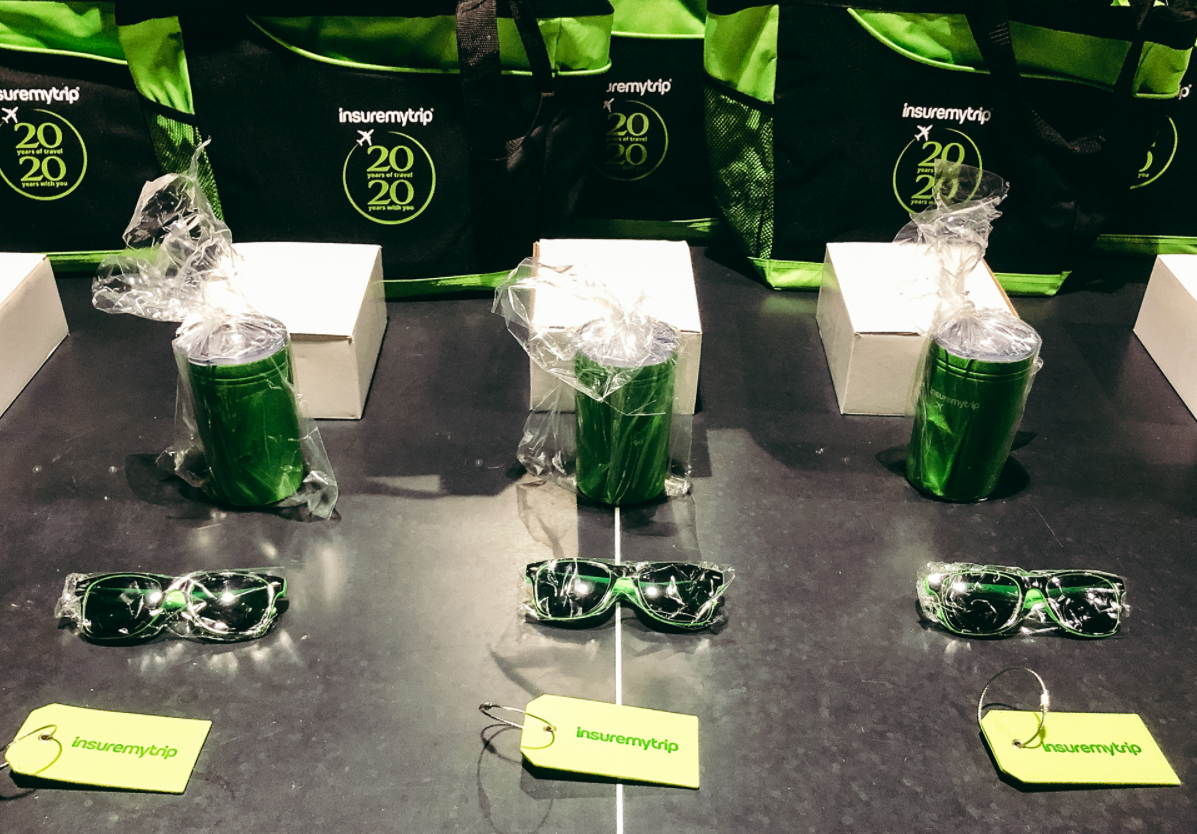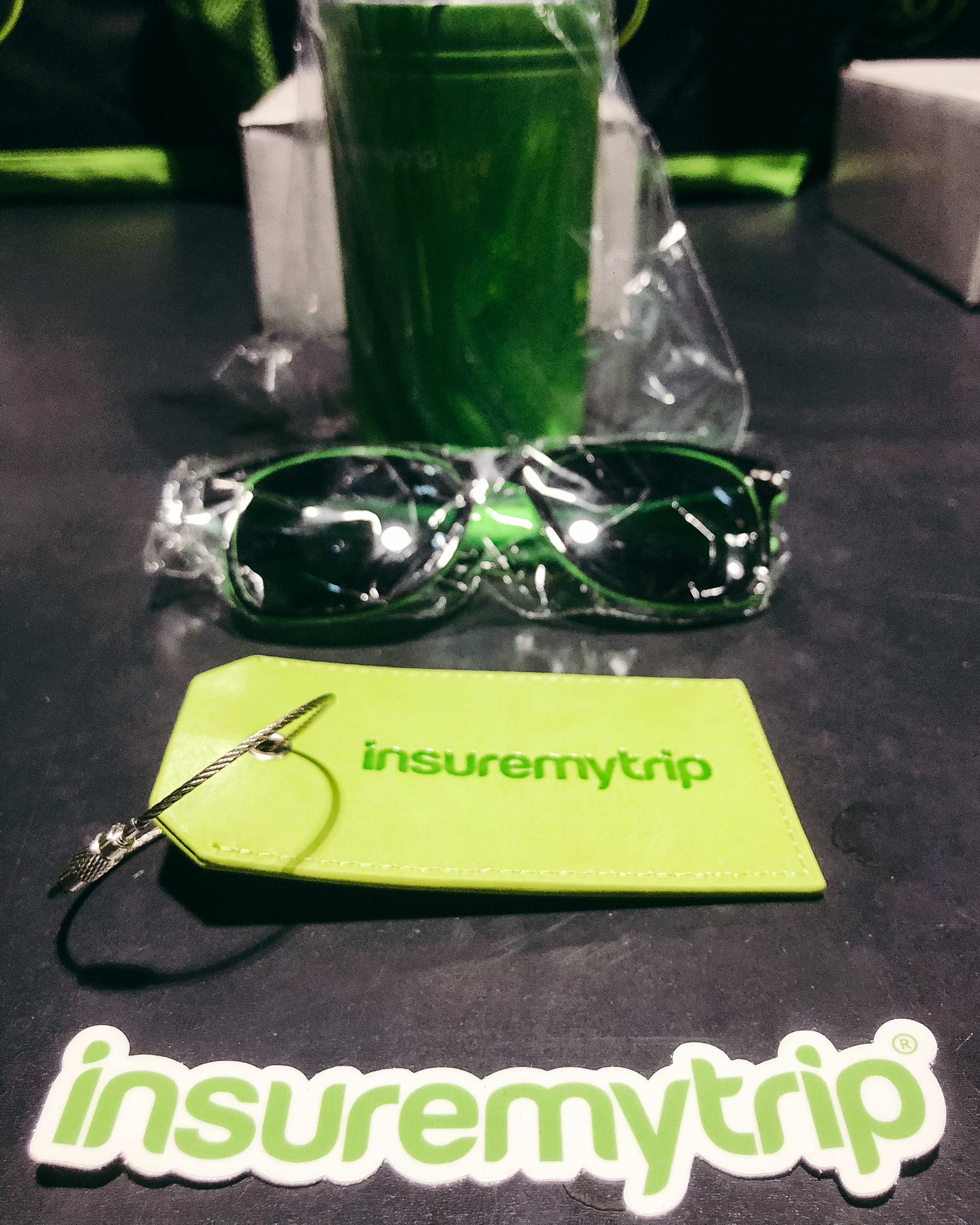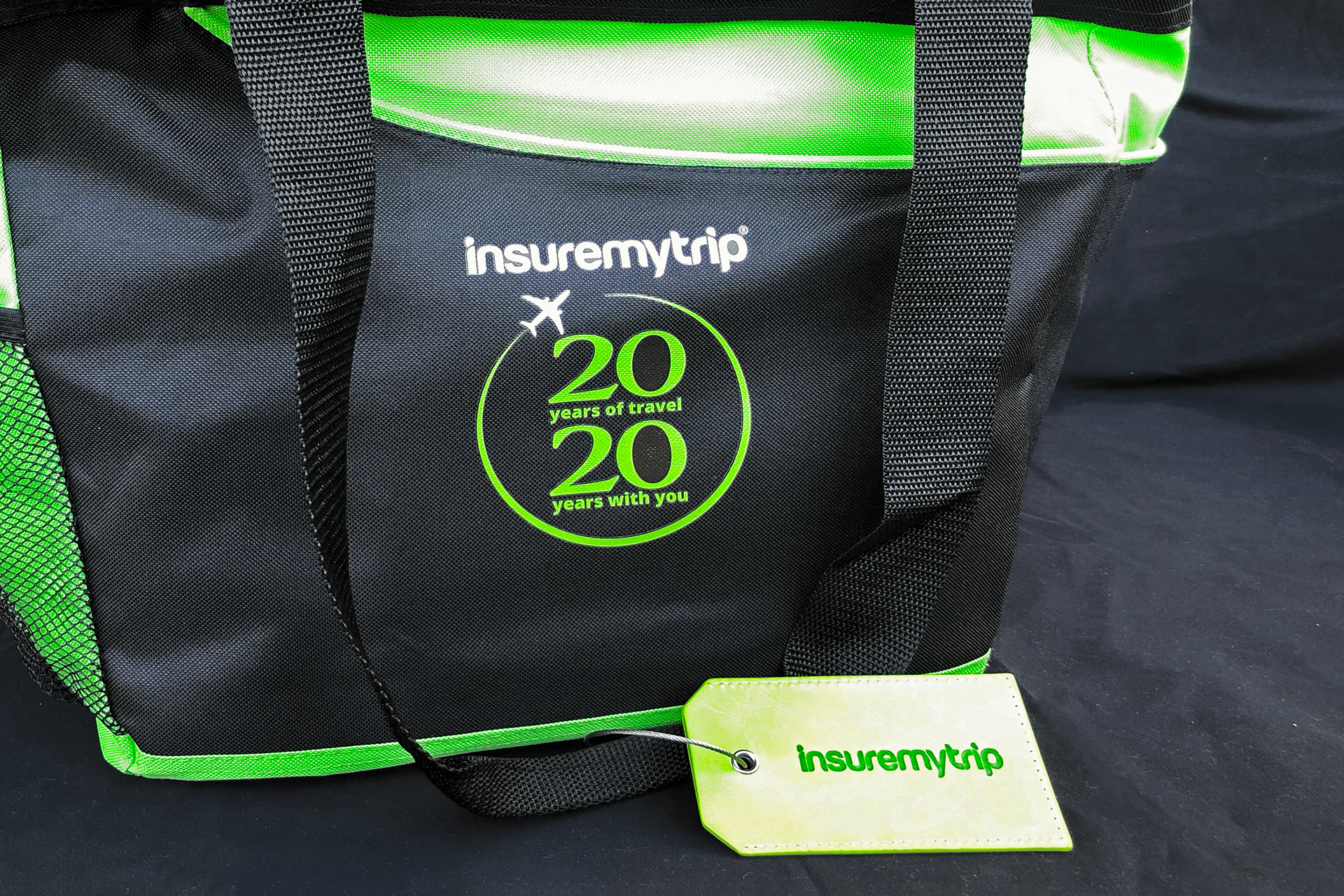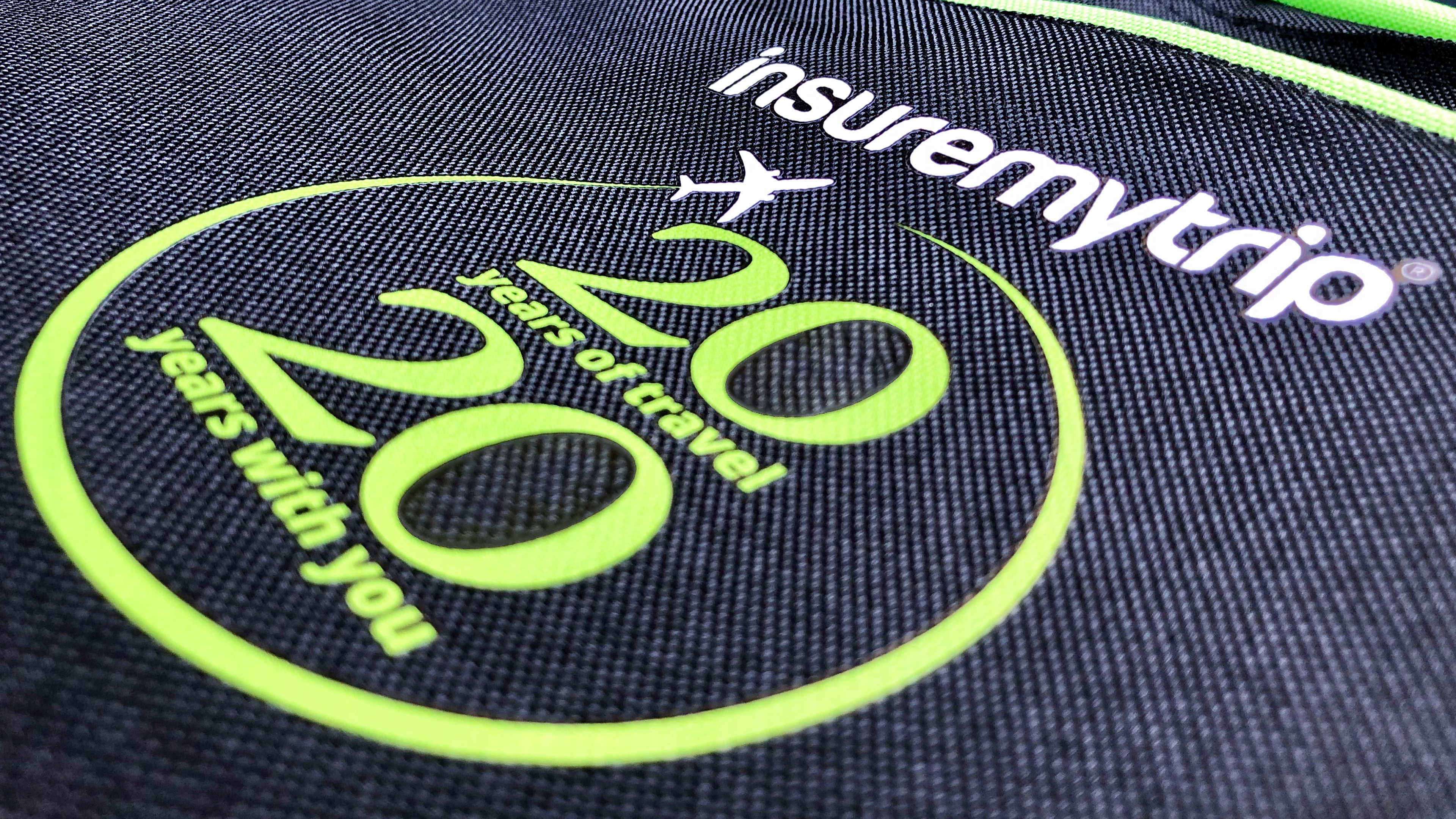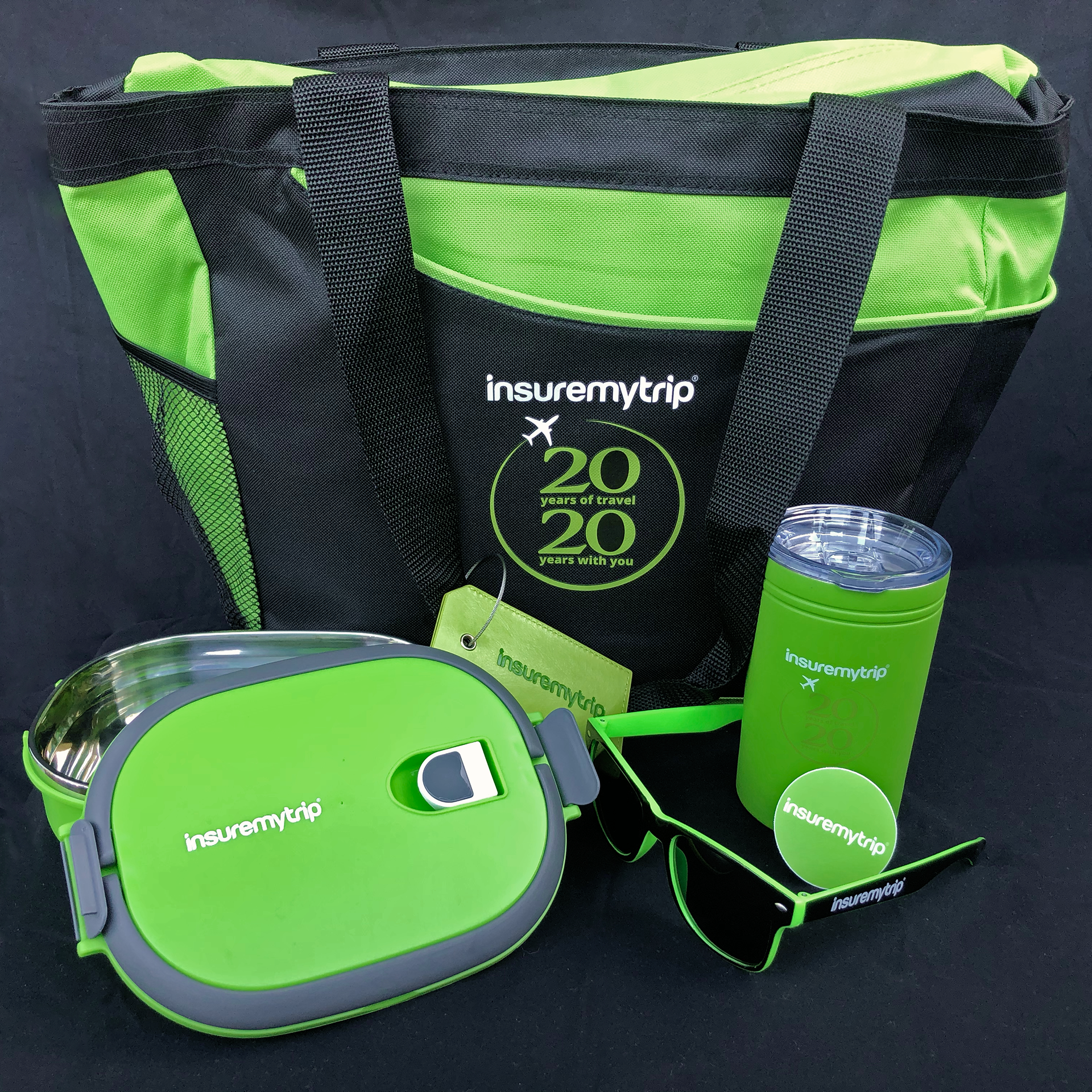 InsureMyTrip swag bags designed Lunch & Learn bag includes the following branded items: Insulated tote, lunch box, insulated koozie/cup, luggage tag and sticker. 
Unable to host 20th anniversary celebration party, where these were to be given to staff as part a a larger celebration. Instead, bags were left at employees desks to be picked up in a socially responsible way. 
Full project ownership: proposed giveaway, sourced products, designed 
graphics, coordinated with vendors, assembled.